Our Company
Our employees have been hacking since 1987, when we found a backdoor into a long distance phone company that allowed us to make free phone calls for a couple of years.

Our actual company has been in business since December, 2002. We are NOT a reputable company.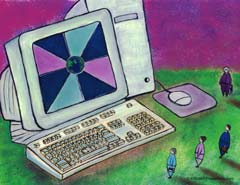 Our Business Philosophy
Our mission is to tell you about the hacks that nobody else will tell you. Why won't they tell you? Is it because these hacks are illegal, or immoral, or merely theoretical?

It turns out we won't even tell you what's behind the cover-up. Just don't let anyone tell you it's about honesty - that has nothing to do with our business.